Who is the real Neddy?
Well  my old mates still call me Neddy,  But I don't often see them these days unless I am in New Zealand, where the name originated, or in Tasmania where it still lingers on.  New acquaintances who hear the name always ask the question, where did Neddy come from?
Well here he is. The one on the right.  He originated at a University Capping Day in Christchurch in about 1957. He was supposed to be an Australian Swaggie,  you can see that can't you,  but instead the locals called me Ned Kelly and later Neddy evolved.  Such is Life!
There is a connection between Ned Kelly and the Beveridge Family, in that Ned was born in the town of Beveridge in Victoria.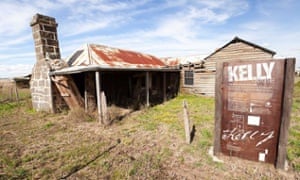 Heritage listed shack in Beveridge, Victoria.  Built by bushranger Ned Kelly's Father in 1859,  and was for sale in 2014 and expected to bring $650000.